Rocca Salvatesta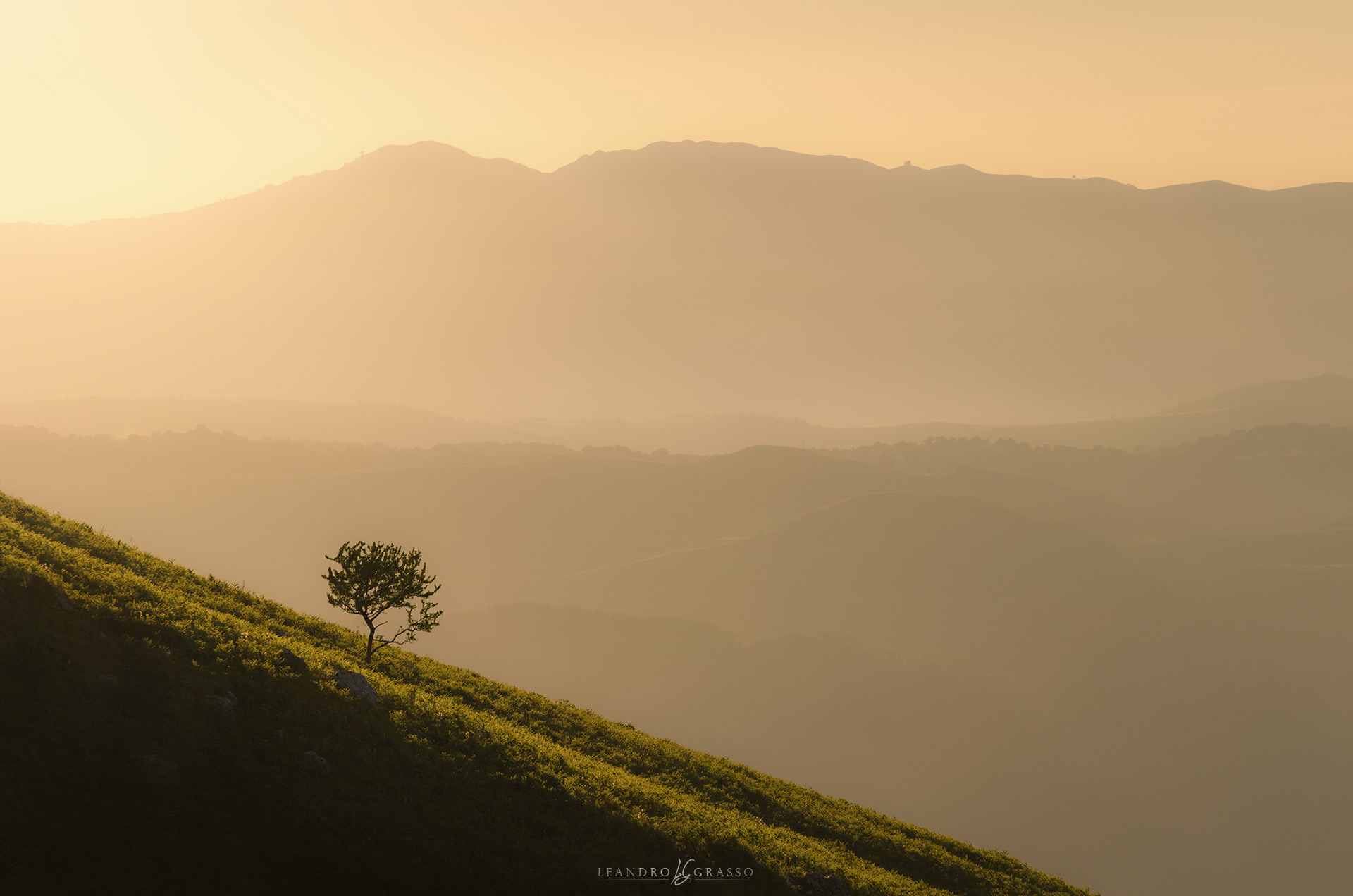 Rocca Salvatesta is one of the highest mountains in the Peloritani Mountains and is located near Novara di Sicilia. The route is not very complicated but it takes an hour and a half to reach the top. My friends and I have been there several times before and it has always been worth it.
On the way up to the top the sun was beginning to set, so I turned around and saw this tree. I knew immediately that I had to stop to photograph it, there was only it and the warm light of the sun coming from the left making it possible to see the contours of the hills behind.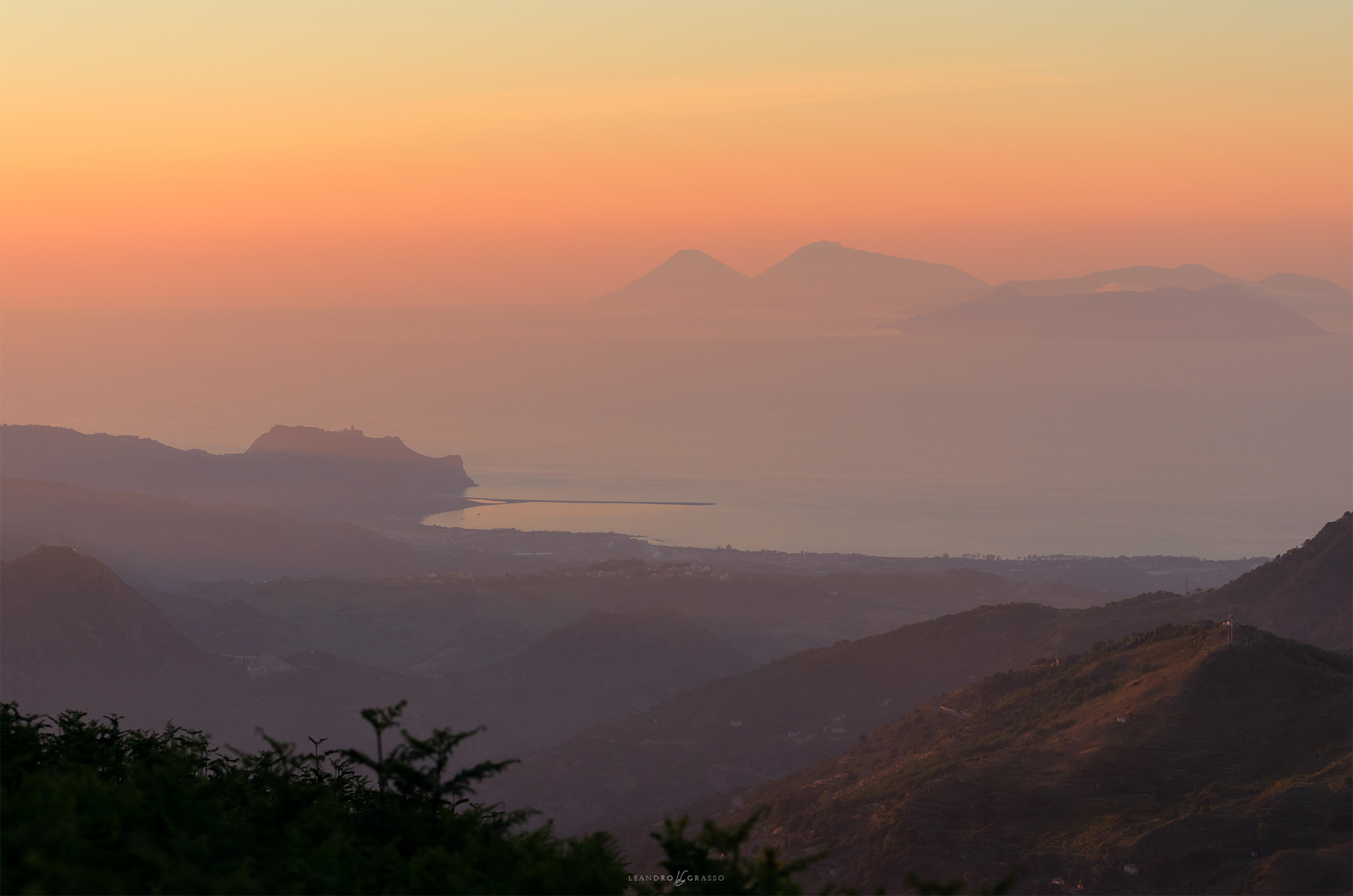 That same day I took this other photo. In the background you can see Tindari and the Aeolian Islands.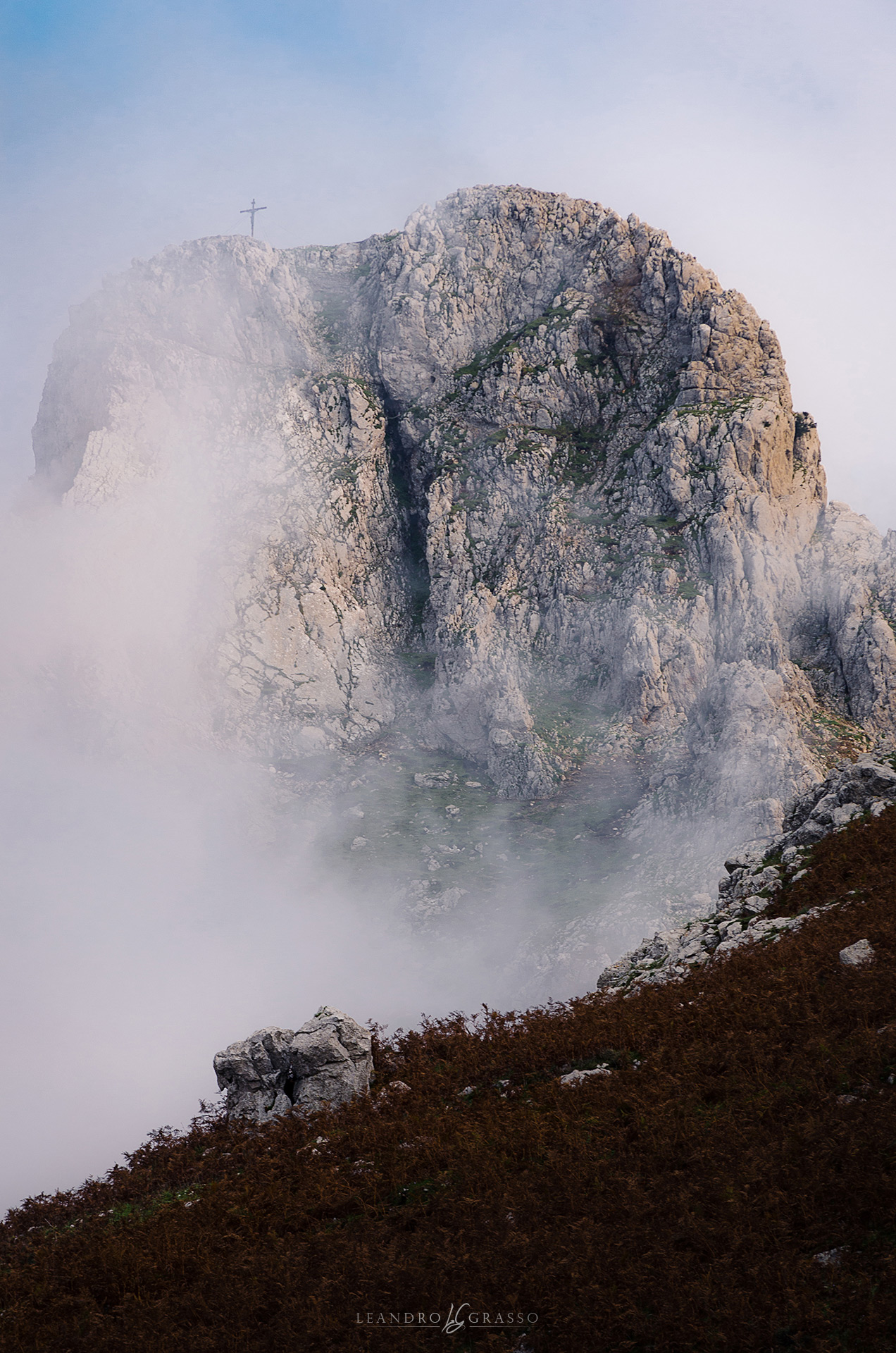 After a day of fog and clouds, just as we were about to leave, suddenly the sky cleared up, showing the huge Rocca behind me.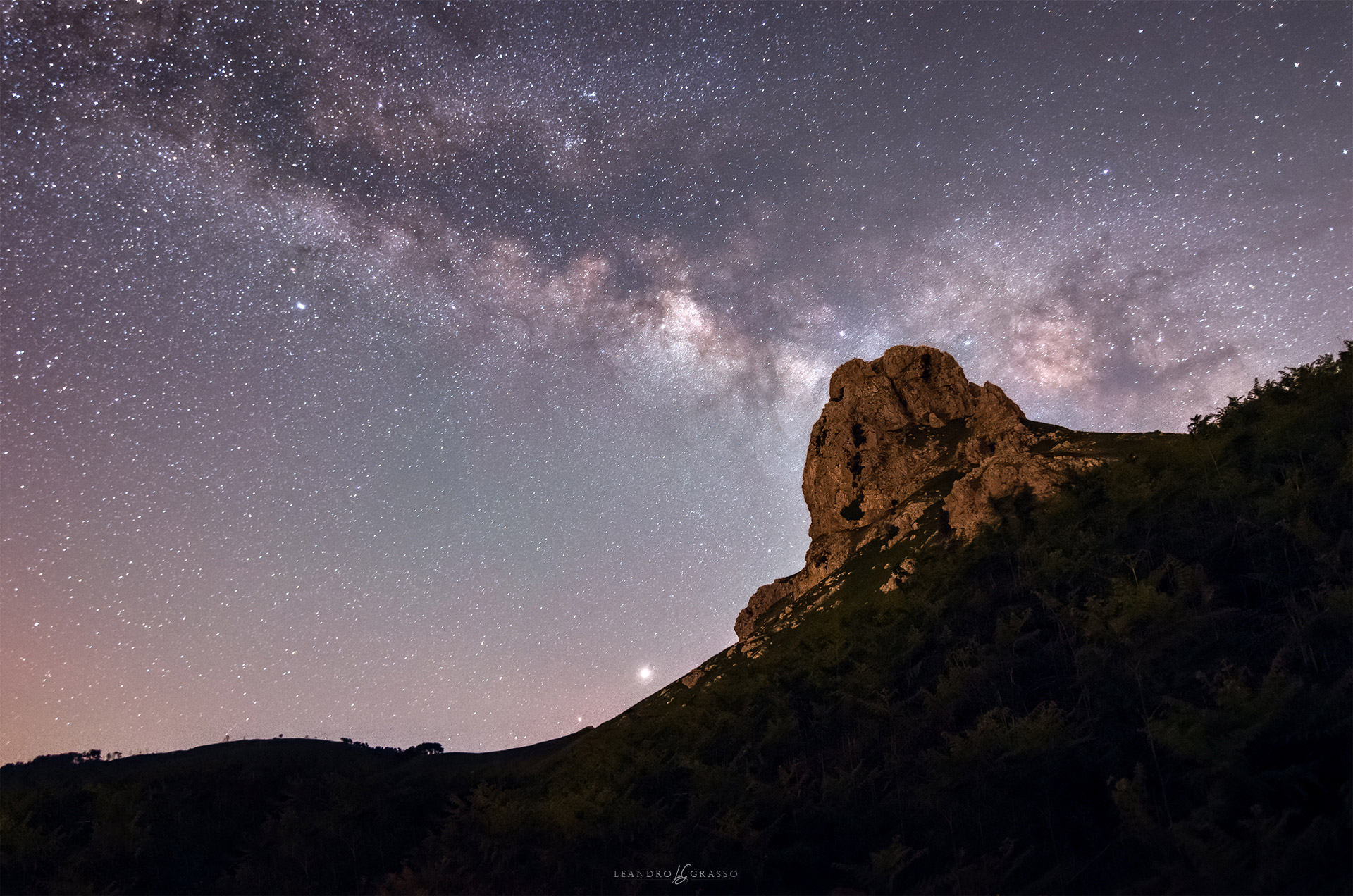 One of the times we went to the Rocca, my friends and I waited until nightfall so that we could photograph the Milky Way. After wasting time trying to find the best composition for me, my friends had already finished, and one of my friends jokefully told me that she would leave me there if I didn't get a move on.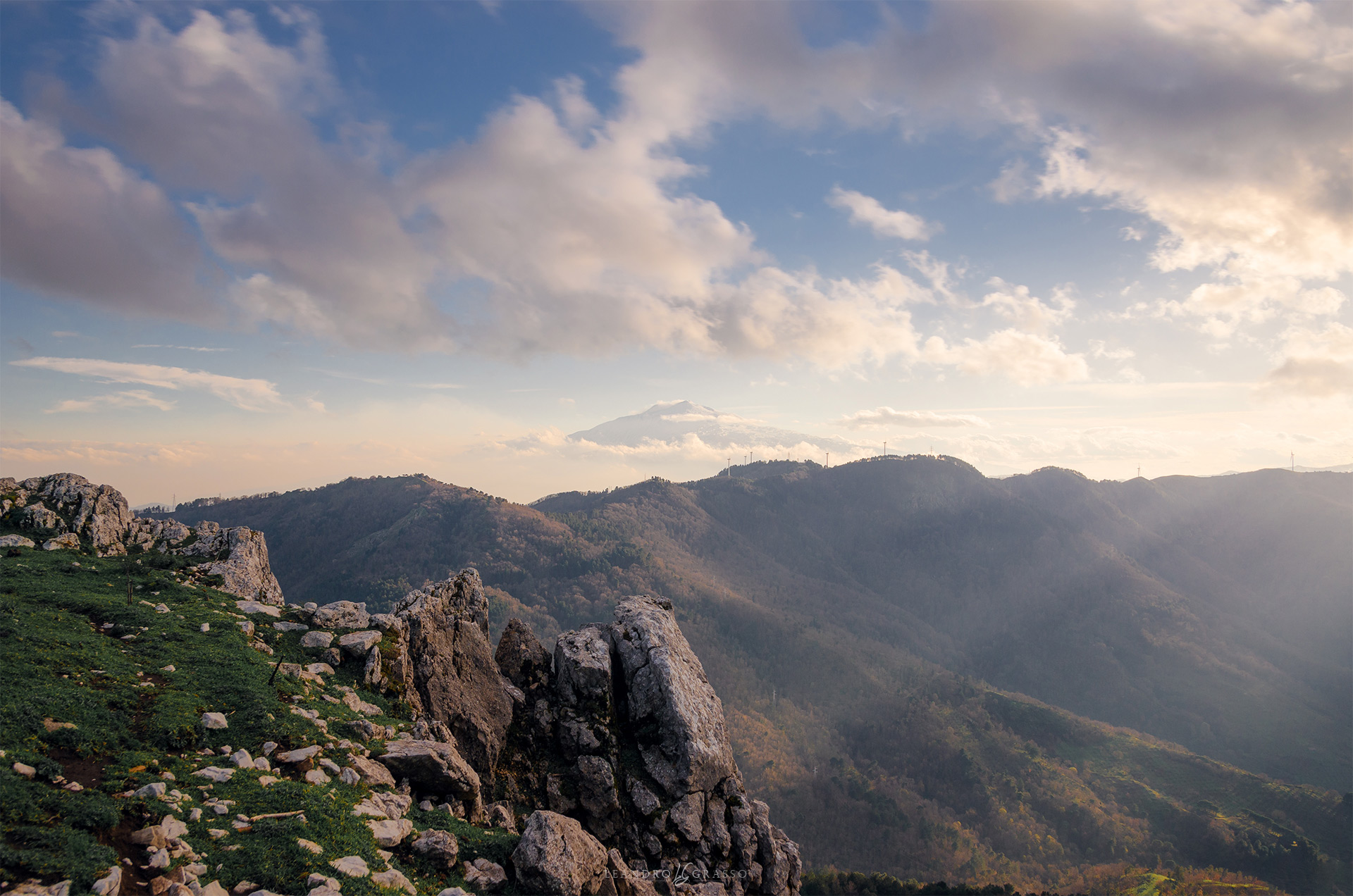 Climbing up the Rocca, just a few minutes from the top, on the left there is this beautiful view where you can see Etna surrounded by the landscape.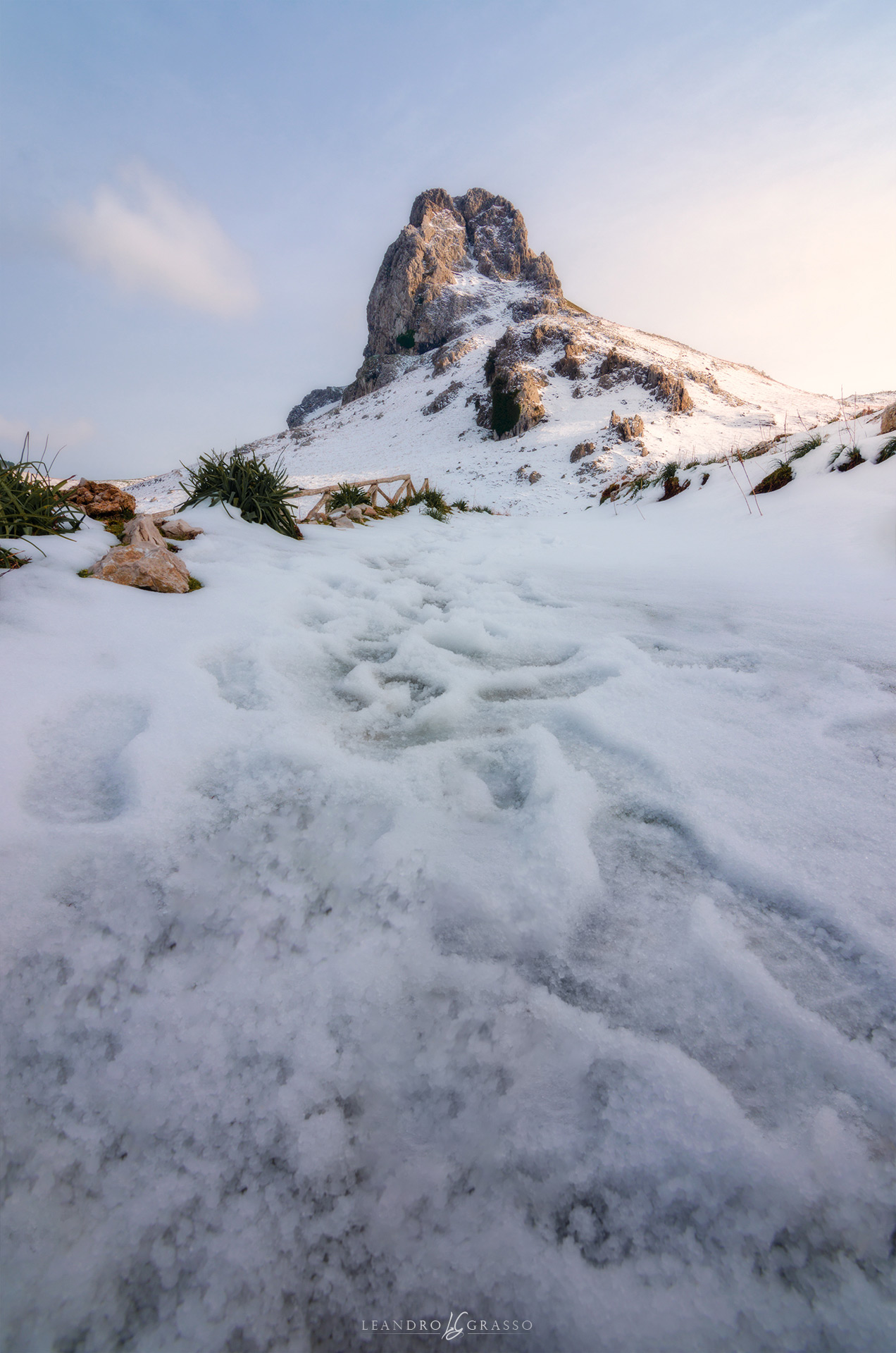 Behind this photo are many memories. Several offences were committed that day. Two of the many things that happened was that there were six of us in the car and that we met two very strange people on the way up to the Rocca, I can't add anything else...
After many problems, we managed to reach this point, as the snow was too high further on. You have to know that while normal people have proper equipment for these things, we don't have any of that.