Megaliti dell'Argimusco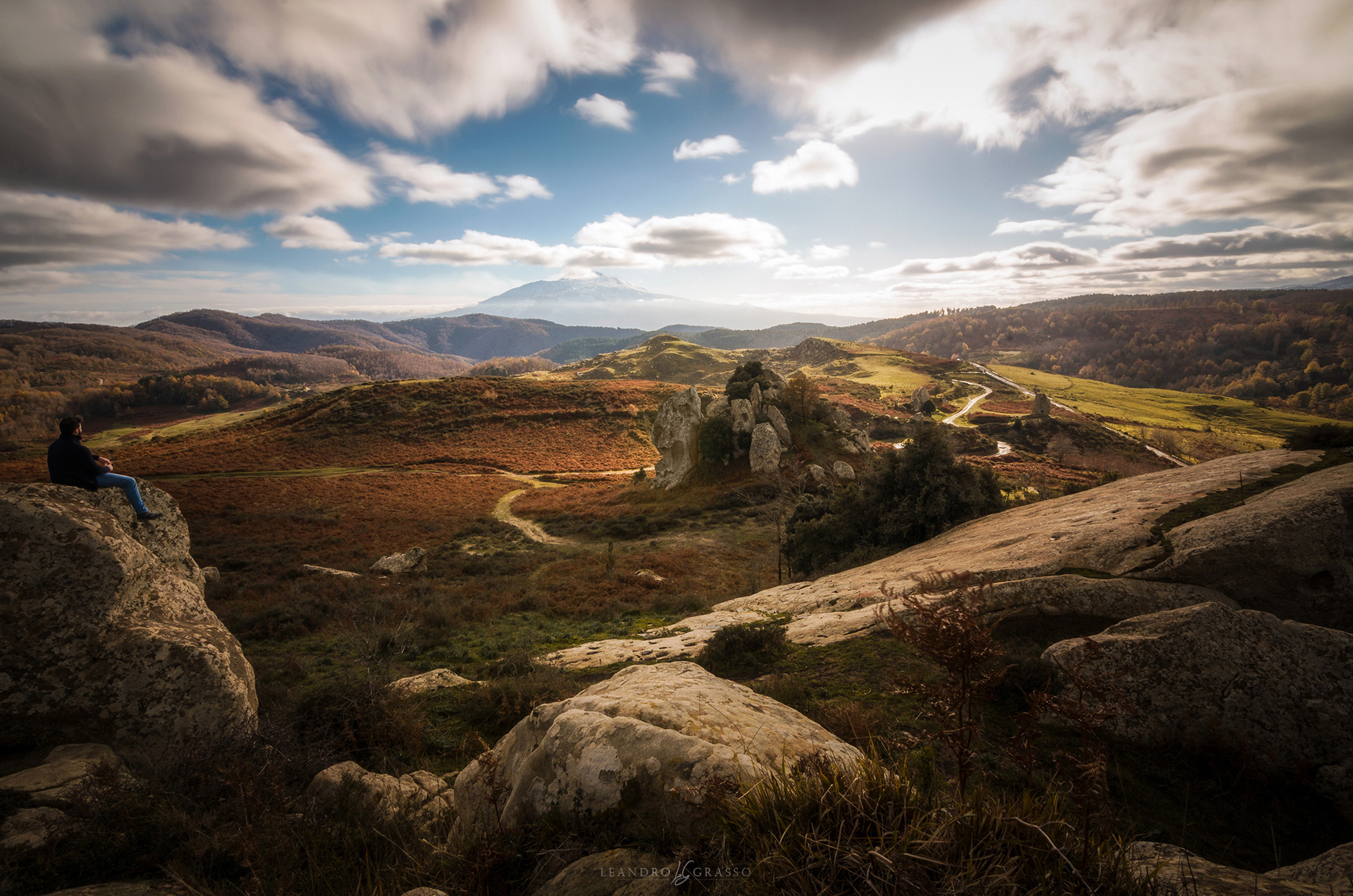 This beautiful place is located near Montalbano Elicona, about 1 hour and a half from Catania. From here you can see Mount Etna, the Aeolian Islands, Tindari, Capo Milazzo and Rocca Salvatesta. The plateau is very large and is located at a height of 1200m, next to which there is a wood named Bosco di Malabotta.
This photo is the result of combining two photos, the first one taken with an nd1000 filter to catch the movement of the clouds and the second one without a filter so that I could include myself in the photo.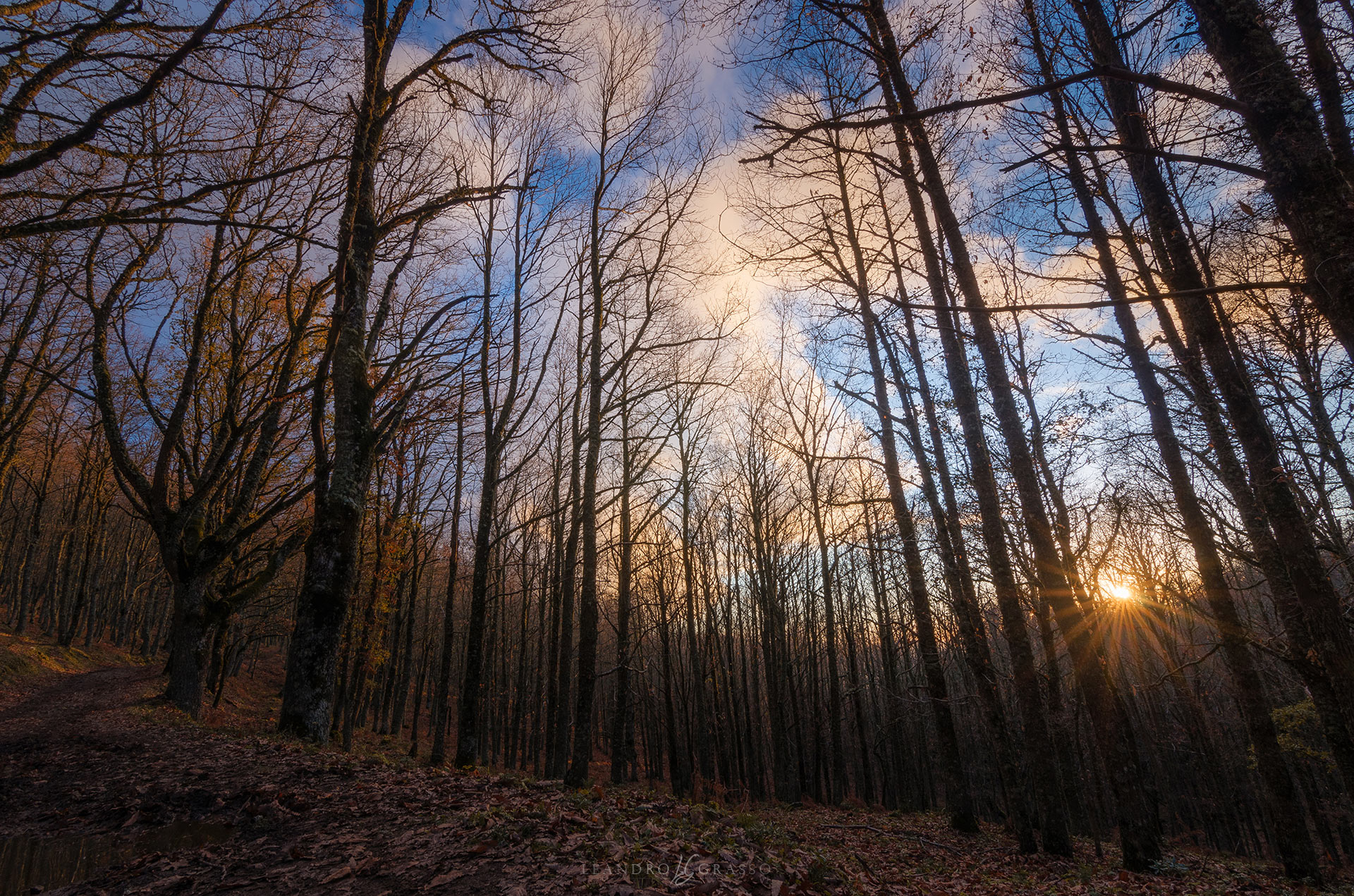 The Malabotta forest is one of the oldest forests in Sicily, i.e. one that has maintained the integrity of its flora for the longest time. The best season to visit the forest is definitely autumn, when the trees turn orange. The itinerary is very long and corresponds to about 7 hours on foot, one way.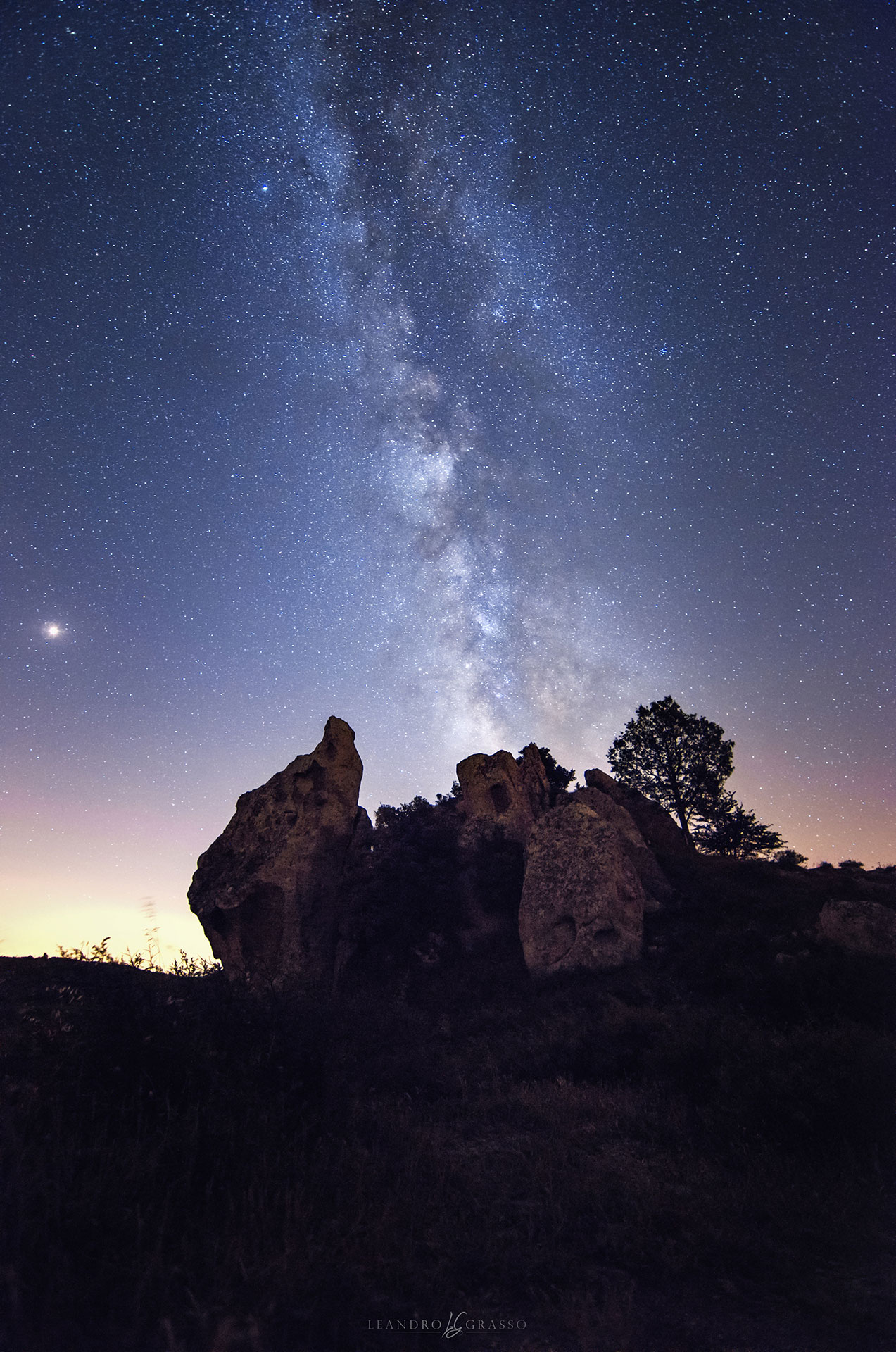 Since the Megaliths are far from inhabited centres, it is possible to photograph the Milky Way from here, many people spend the night camping here because of this. I still remember that this photo was the last in the series, all the ones I had taken had turned out badly because of the mist that night. Fortunately my friends waited for me for the last shot otherwise I would not have been able to photograph the Milky Way that night.