MITSUBISHI ECLIPSE F&F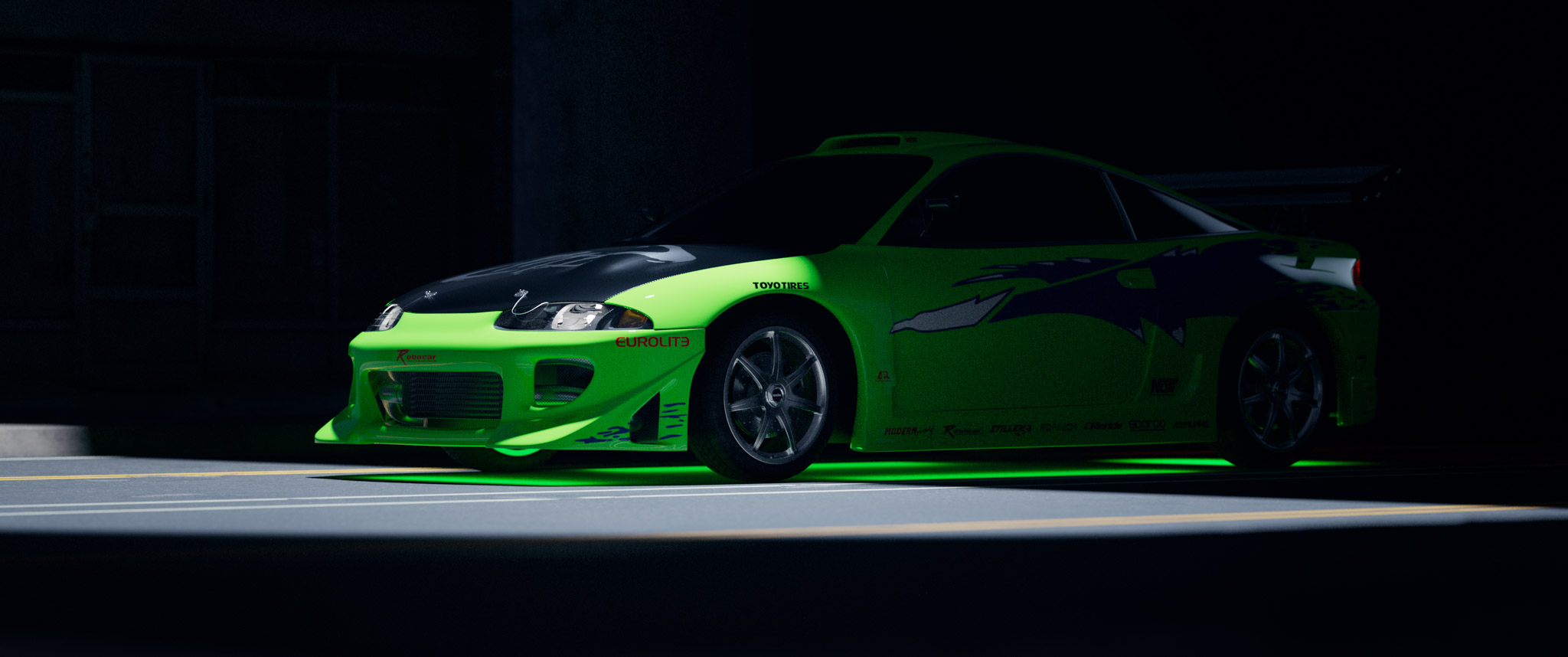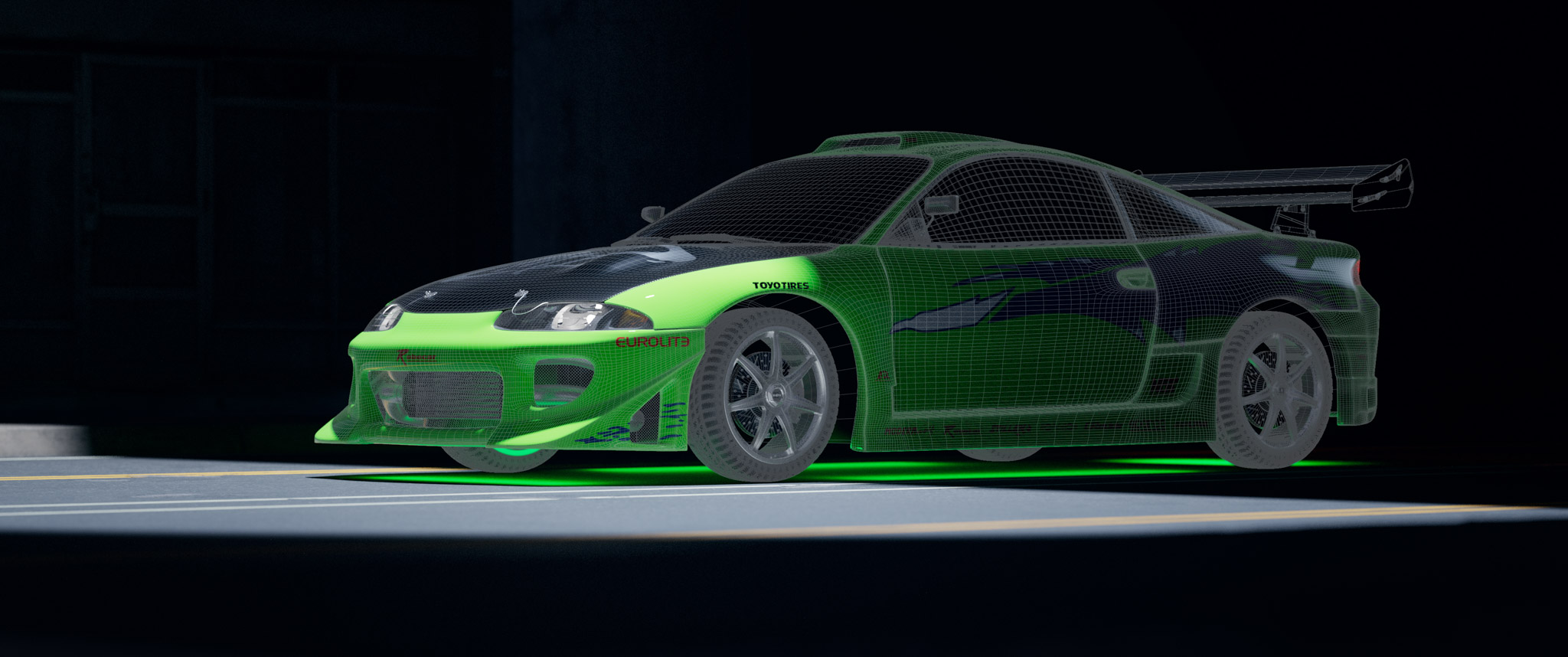 This is the second car I modeled, I wanted to create the iconic car from Fast and Furious, a tribute to Paul Walker. I love this car, it's part of my memories of my childhood. I'll make an animation with this car soon.
Down below you will find some other shots and wireframe renders.